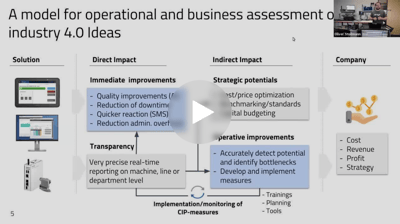 The potential of digital technologies for factories is huge. Whether small or large initiatives to improve productivity, efficiency or quality - you probably have plenty of ideas!
However, getting the team and supervisors on board for Industry 4.0 is often a key challenge.
What you will learn in this webinar:
Methods for calculating the business case for your idea

Ways to implement digital solutions, from idea to execution

Well-founded arguments for top-level stakeholders

Digitalization best practices and example calculations
Please fill out the following form below to proceed to the webinar!