Performance Dashboards
Empower your workers to be more productive by visualizing production KPIs on the shop floor.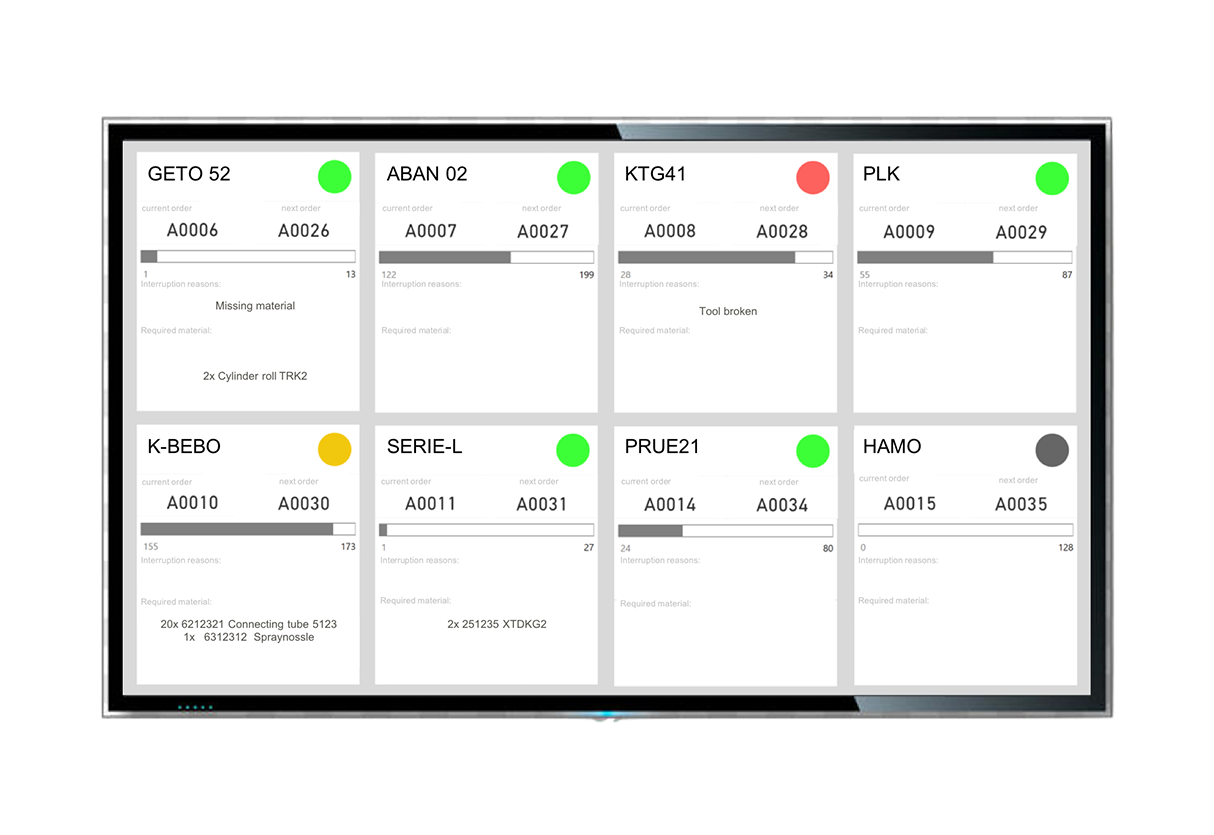 Overview
Actyx Performance Dashboards (PMD) offer the ability to make production targets and their deviations transparent for workers and managers. Managers are able to easily communicate time-related goals to employees on the shop floor and track progress. Workers are able to track progress, track deviations from targets and problems, and initiate improvement actions.

The app increases worker productivity through easily accessible visualizations of production KPIs on the shop floor.

Benefits
Actyx Performance Dashboards (PMD) provide employees on the shop floor with consistent and easily accessible information on target and actual values. They help to detect bottlenecks and performance losses at an early stage. Countermeasures increase the adherence to delivery dates. Transparency leads to increased employee motivation and thus to improved performance per time and improved quality.
Functionalities
The following functionalities are configurable.
Configurable Dashboards Offline-capable dashboards and standard layouts designed for specific use cases. Also standard - workstation, production group and office layouts.
Configurable KPIs Standard - Set of KPIs (throughput per day, throughput per unit, scrap, etc.). Each layout has a selection of available actual and target values that can be placed in appropriate locations on the dashboard. Configure the time horizon for which the KPIs are to be calculated.
Automatic calculation of actual values An actual value is always automatically calculated by the data logged with Actyx Apps.
Import of target values from ERP Dynamic calculation of target values through imported data from an external system such as ERP and/or manual adjustment of target values.
Dashboard - Example from maintenance use case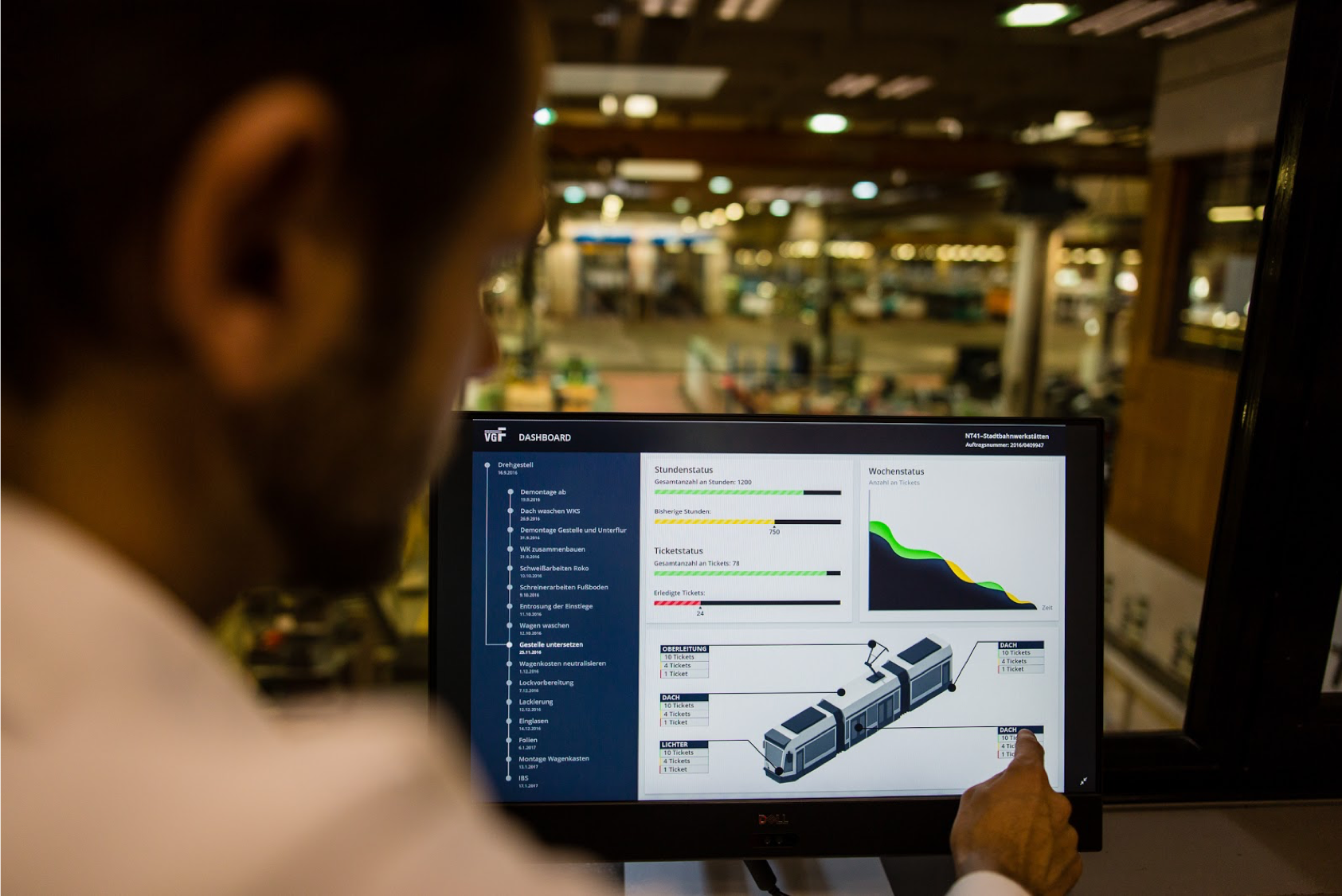 Interaction between MWL and PMD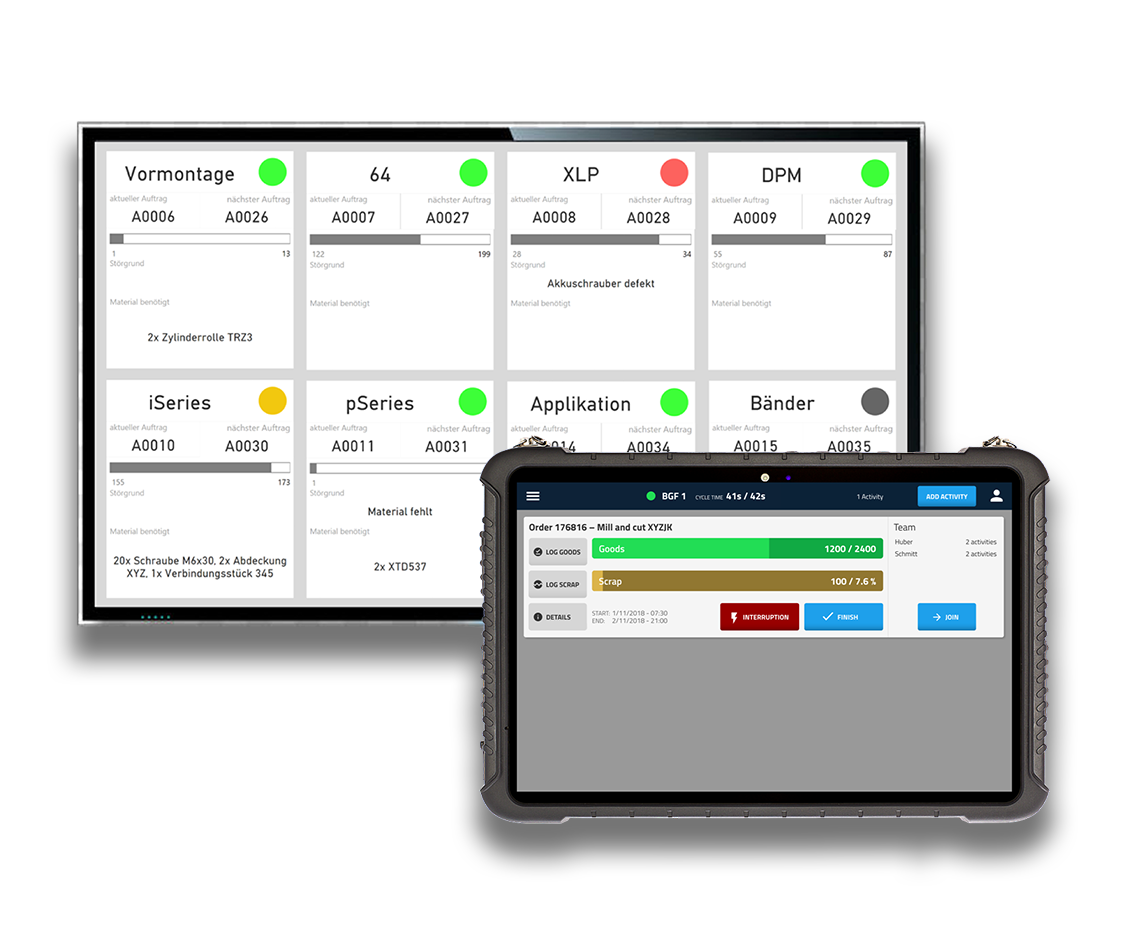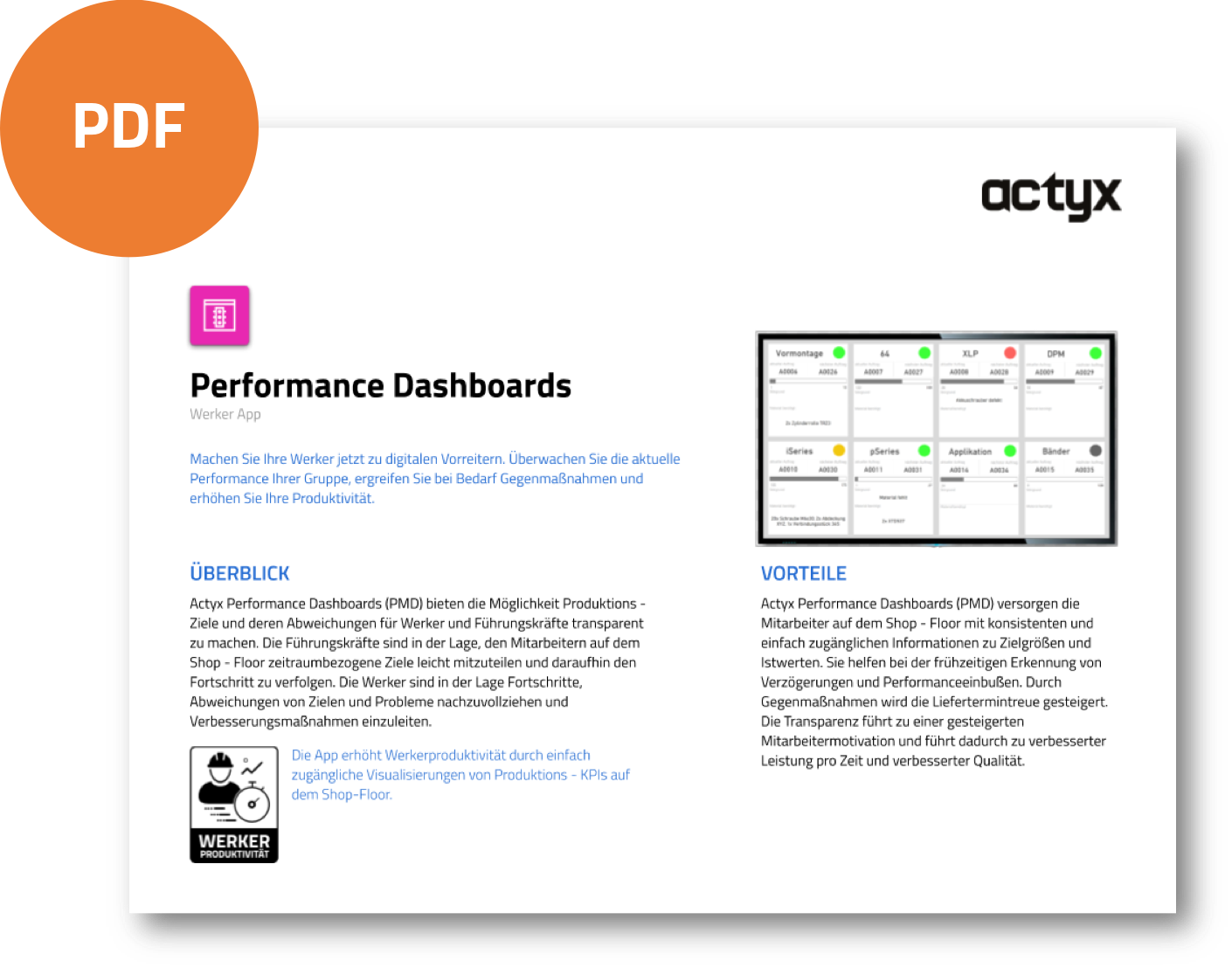 Find all relevant information as PDF Download
Extensions
The PMD app interacts with other Actyx apps as follows:
One-sided reading communication
Manual Work Logging App
Activity Management App
Mobile Team Collaboration App
ERP Integrations

proALPHA 5.x/6.x Connector
SAP ECC 6.0 Connector
One-sided writing communication
none
Requirements
To receive a list of requirements or to arrange a non-binding consultation, please contact contact@actyx.io.
Configuration parameter
The PMD app is a standard app that is constantly being further developed for all customers. As an app it is highly configurable, with configuration parameters for your use case. For a list of all parameters or to request a non-binding consultation please contact contact@actyx.io.